Family Foods
Regular price
Rs.100.00
Sale price
Rs.85.00
Unit price
per
Sale
Sold out
Bacopa monnieri, also called brahmi, water hyssop, thyme-leaved gratiola, and herb of grace, is a staple plant in traditional Ayurvedic medicine. Bacopa monnieri has been used by Ayurvedic medical practitioners for centuries for a variety of purposes, including improving memory, reducing anxiety, and treating epilepsy.
Centella / Brahmi Booti (برہمی بوٹی) is a small, perennial herbaceous plant from the wetlands of Asia can have a number of remarkable effects on the body when prepared properly. This herb is also known by its scientific name, Centella asiatica.
Ingredient Name :
Centella asiatica Linn.
Bengali Name : Thankhuni, Tholkuri
Chinese Name : Ji xue cao, Chi-hsing
English Name : Indian Pennywort, Gotu Kola
French Name : Bevilaqua
German Name : Indischer Wassernabel, Tigergras, Asiatischer Wassernabel, Sumpfpfennigkraut
Gujarati Name : Kharbrahmi
Hindi Name : Brahmi
Kannada Name : Urage, Vonelega
Latin name : Centella asiatica Linn.
Marathi Name : Brahmi
Persian Name : Sardeturkastan
Punjabi Name : Brahmi Buti
Sanskrit Name : Mandukaparni, Manduki
Urdu Name : Brahmi Buti
Recommended Dosage:
3 to 6 g powder of whole dried herb.
Contraindication:
This herb is contraindicated during pregnancy and lactation.
Some of the most interesting health benefits of centella include its ability to speed wound healing, improve the health of the skin, boost cognition, soothe nervous disorders, treat respiratory issues, reduce toxicity, protect the heart, and heal the circulatory system.
Useful in Following diseases:
Amnesia (Impairment of Memory)
Anxiety
Asthma
Boils
Bronchitis
Catarrh
Constipation
Depression
Diabetes Mellitus
Dysentery
Eczema
Epilepsy
Fevers
Hepatitis
Hyperactivity in Children
Hypertension
Hysteria
Indigestion
Infertility
Insomnia
Kidney Dysfunction
Lack of Concentration
Leucorrhoea
Nervous Debility
Neuralgia
Oedema
Premature Aging
Psoriasis
Restlessness
Rheumatism
Rheumatoid
Arthritis
Schizophrenia
Speech & Language Disorder
Spermatorrhoea
Stress
Syphilis
Ulcers
Varicose
Veins
Weakness of Heart
---
The information is for educational purposes only. This information has not been evaluated by the Food and Drug Administration.
This information is not intended to diagnose, treat, cure, or prevent any disease.
Share
View full details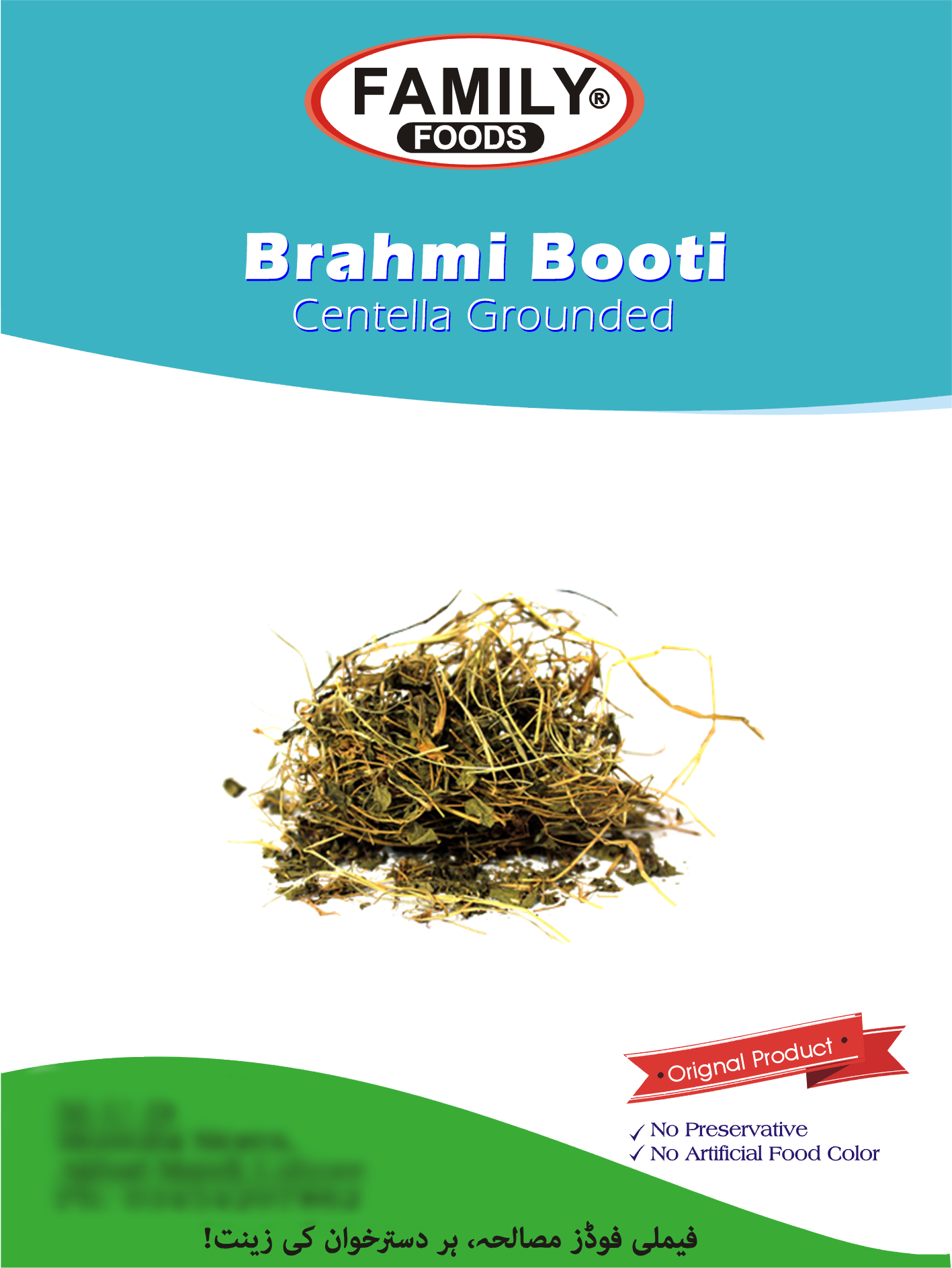 Dates are really tasty and looks very fresh quantity and quality both
are perfect and really delicious 😋 must recommend and ramzan gift
Akbar Ahmad

" So delicious, soon will order it again 👍for Ramadan inshaAllah
delivered on time in good condition
thank You. "

Zunair Illyas

" Look good. I tasted it first time... two points.. one they a little bit hard, secondly seem very sweet... but overall good.. "

Faizan Ali

" Best quality dates received today 💯 satisfied thanks seller and Thefamilyshop
for delivering perfect quality keep it up happy shopping. "

Anum Zulfiqar

" Mashaallah mashaallah boht boht achi hai bhut hi ziada tasty jazakallah Thefamilyshop.pk "