Family Foods
Regular price
Rs.180.00
Sale price
Rs.120.00
Unit price
per
Sale
Sold out
Kamala (also known as Kamcela, Spoonwood, or Mallotus philippinensis) is a well-known plant coming from the humid tropical forests of Australia, the Philippines, India, Papua New Guinea, Malaysia, Africa, Southern Arabia, and southern China. First mentioned in the ancient Indian text, The Kurma Purana, kamala's health-supportive properties have been highly revered the world over for thousands of years.
Kamala is a firm staple in India's traditional Ayurvedic practices and is currently still being used as a natural and potent herb in the developing world. The narrow-stemmed kamala tree grows up to twenty meters high, although smaller evergreen versions grow wild in India. The most used component of kamala is the reddish-brown fruit. The fruit is crushed and dried and processed into a fine herbal powder.
The Health Benefits of Kamala
Although kamala has a number of potential health benefits, many traditional societies have valued the plant as an aid for combating harmful organisms, particularly those involving the skin and the GI tract. While the fruit and its hairs are most often used for internal cleansing purposes, the bark of kamala is also an excellent anti-microbial agent. Studies have found that the glands and hairs of the kamala fruit are a useful anthelmintic, possibly effective for reducing fascioliasis, a condition related to liver flukes and other forms of intestinal worms. Several studies have reported that kamala resin can offer significant purgative action in the GI tract. In animal trials, the resin was able to eliminate infestation of tapeworms in the small intestines by 78.21%.
Kamala may also offer the following health benefits and actions:
A quick and effective purgative for elimination of any toxic activity in the GI tract.
A cutaneous purifier, often used to prevent scabies, ringworm, skin pustules, leprosy, and other cutaneous eruptions.
Potent taenifuge for expelling tapeworms. Kamala is ranked second only to male fern root in its ability to eliminate intestinal worms.
Potent anthelmintic, expelling parasites, especially the Taenia solium variety.
Excellent general digestive support and laxative, promoting increased bowel action and powerful detoxification.
Remedy for various ocular diseases in traditional forms of medicine.
---
The information is for educational purposes only. This information has not been evaluated by the Food and Drug Administration.
This information is not intended to diagnose, treat, cure, or prevent any disease.
Share
View full details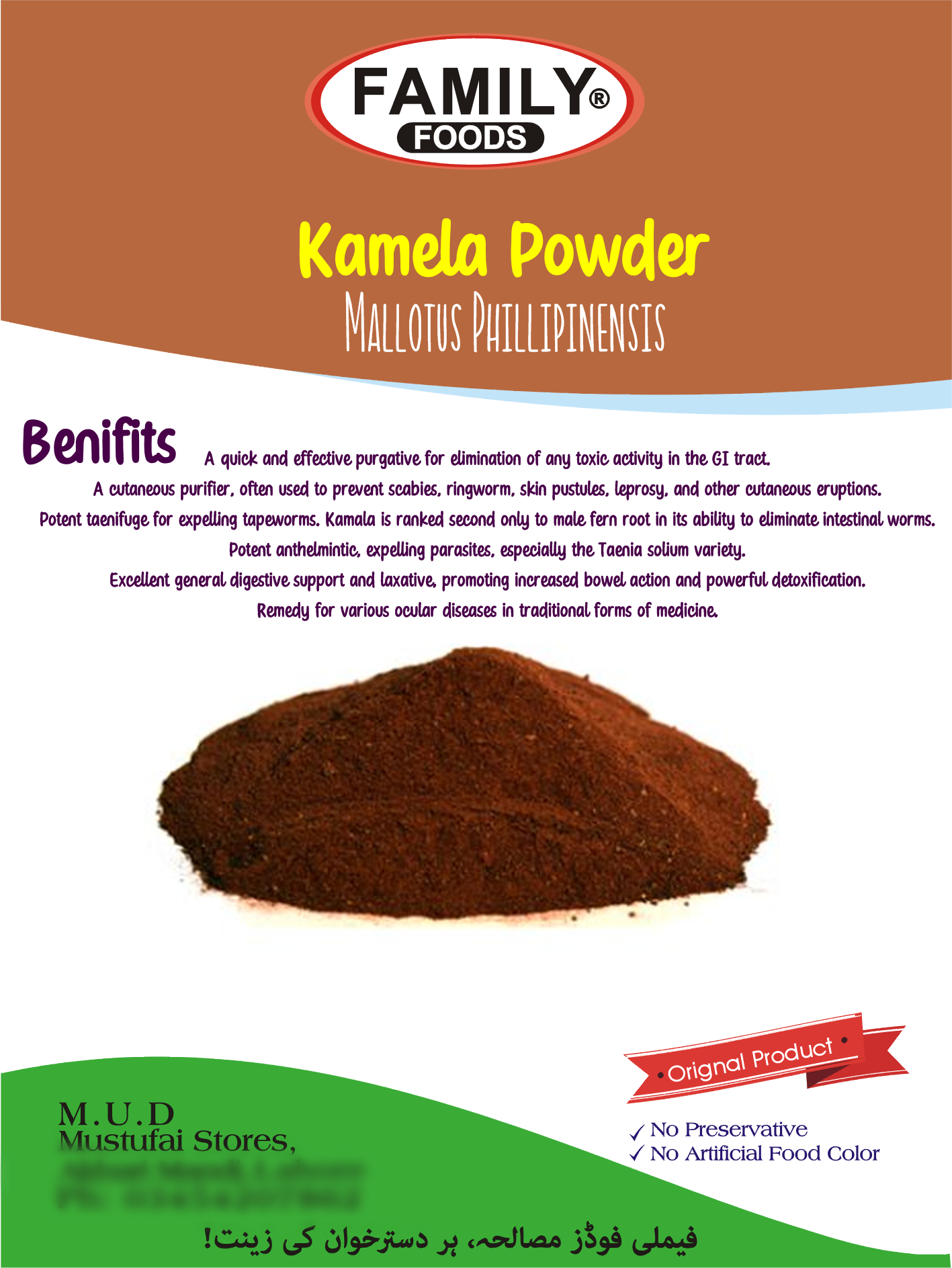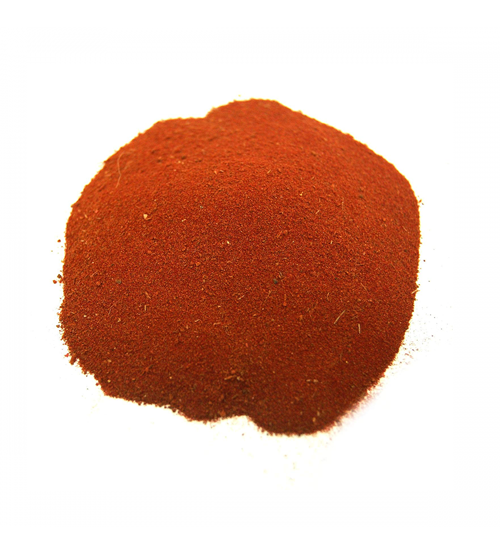 Dates are really tasty and looks very fresh quantity and quality both
are perfect and really delicious 😋 must recommend and ramzan gift
Akbar Ahmad

" So delicious, soon will order it again 👍for Ramadan inshaAllah
delivered on time in good condition
thank You. "

Zunair Illyas

" Look good. I tasted it first time... two points.. one they a little bit hard, secondly seem very sweet... but overall good.. "

Faizan Ali

" Best quality dates received today 💯 satisfied thanks seller and Thefamilyshop
for delivering perfect quality keep it up happy shopping. "

Anum Zulfiqar

" Mashaallah mashaallah boht boht achi hai bhut hi ziada tasty jazakallah Thefamilyshop.pk "